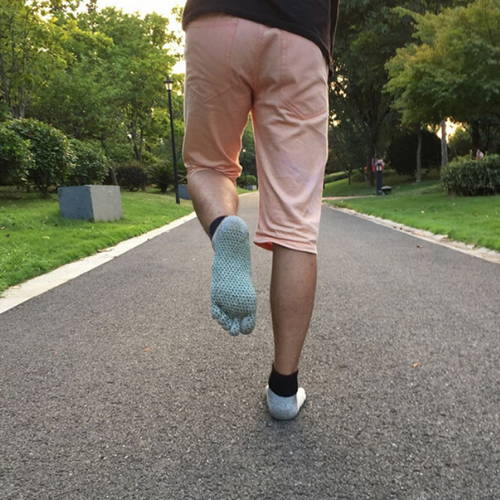 Protect your feet and experience freedom with BAREsocks™
The unique BAREsocks are your trustworthy companion for all outdoor activities, protecting your feet from injuries. Nasty splinters, rugged stones and sharp edges can no longer harm your feet thanks to the unique composition of the BAREsocks.
Get out there and experience freedom - with BAREsocks.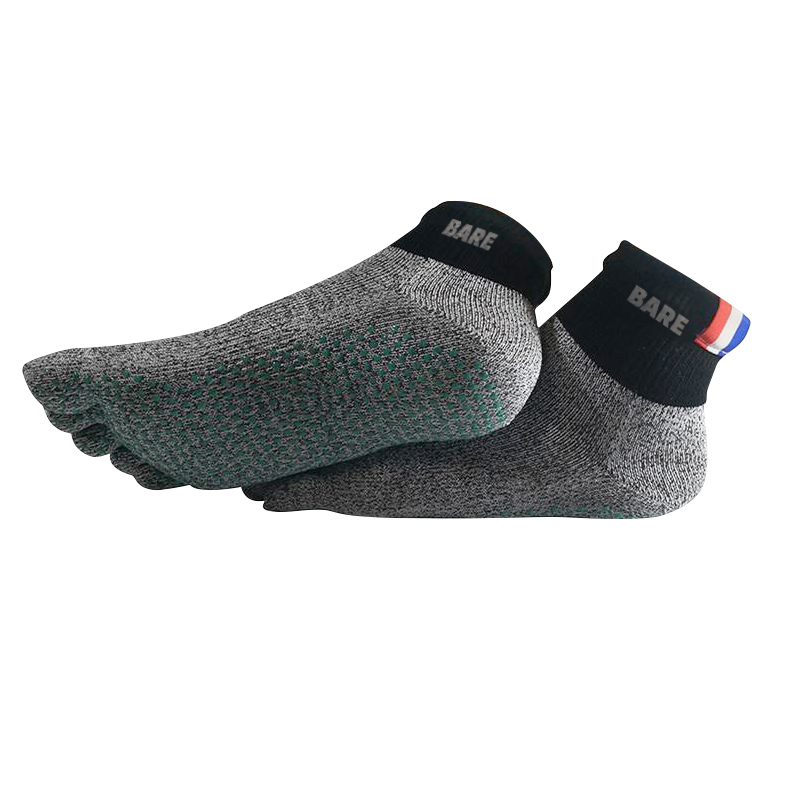 Robust, flexible and quick-drying - that's BAREsocks
With a mixture of cotton and polyethylene Dyneema - a material that is 10 times stonger than steel - our extraordinary sock is significantly more robust than conventional socks. Nevertheless, it remains flexible enough to be used for various outdoor sports activities.

With the unique material mix, the socks absorb less water than cotton socks and dry noticably faster.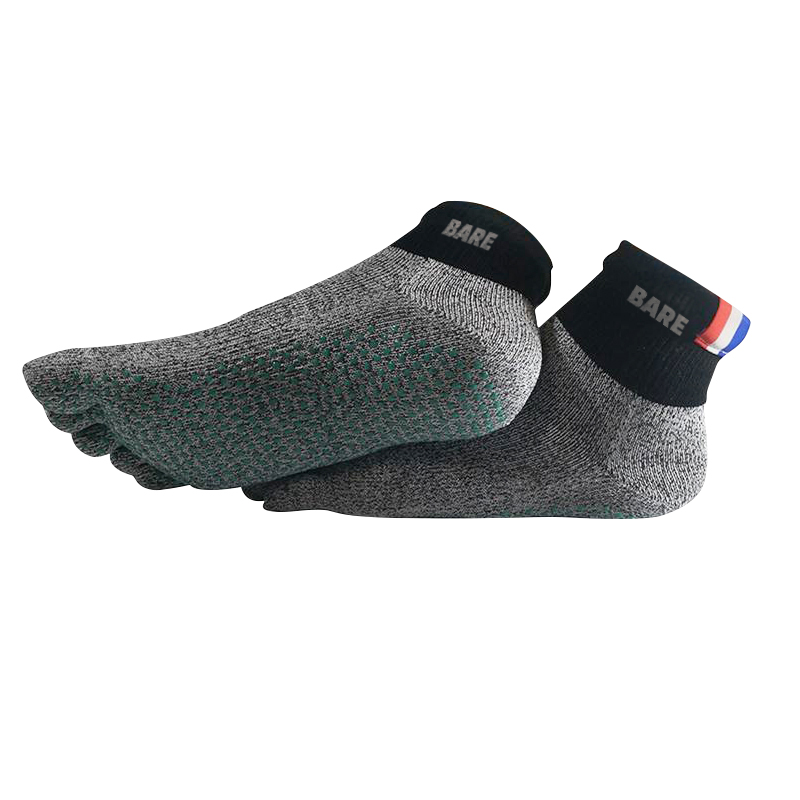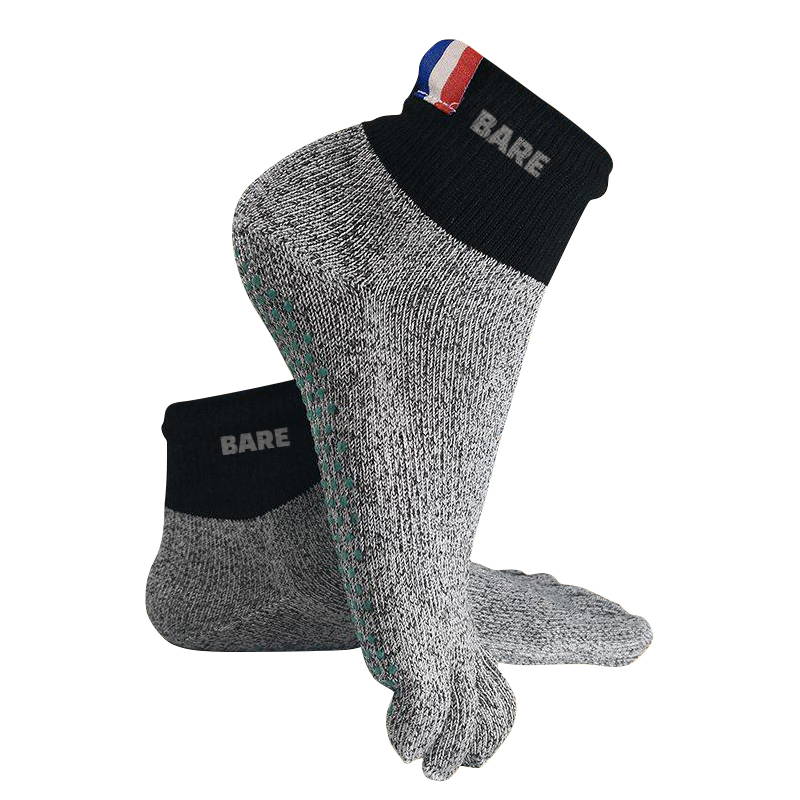 Versatile - also for your favorite activity
BAREsocks are particularly popular under outdoor enthusiasts. Whether jogging in the forest, practicing beach volleybal on the beach or kitesurfing on the lake - the BAREsocks offer your feet protection for all outdoor activities and thus the best basis for a safe nature experience full of fun.
But that's not all by far: the BAREsocks are so comfortable that they are often worn in every day life.
BAREsocks protect the feet and enrich the lives of runners, water sports enthusiasts, mountaineers, beach lovers and in the future also of you in your activities.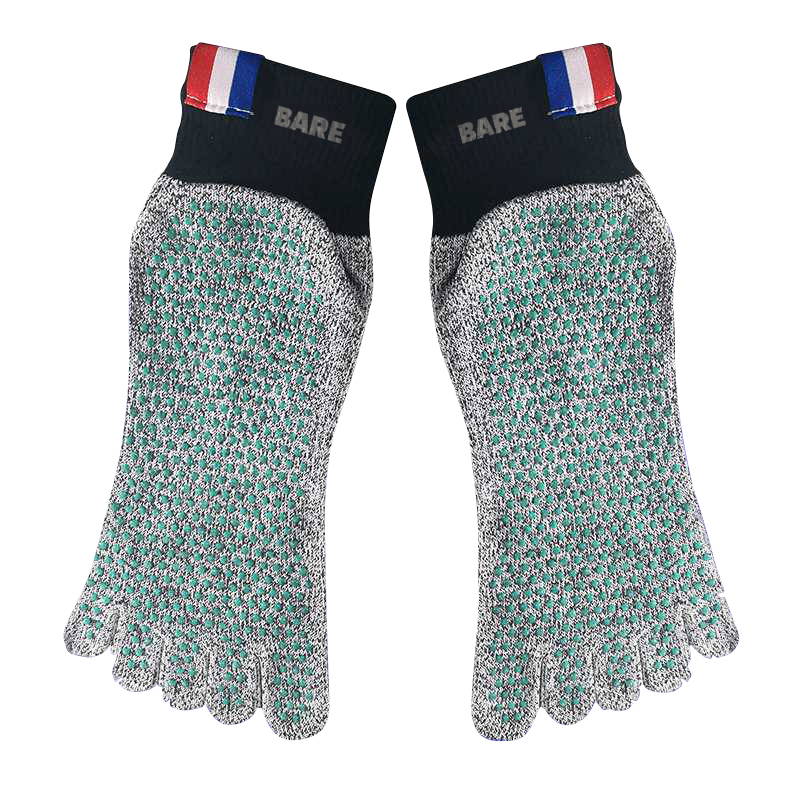 Feel safe - experience BAREsocks
With the reliable protection of BAREsocks, you will experience even more joy in all activities and you will safely enjoy your passion.
BAREsocks are the basis for a safe outdoor adventure and will also be part of your standard equipment in the future.
Order your BAREsocks now and discover for yourself what activity the BAREsocks best protect you with.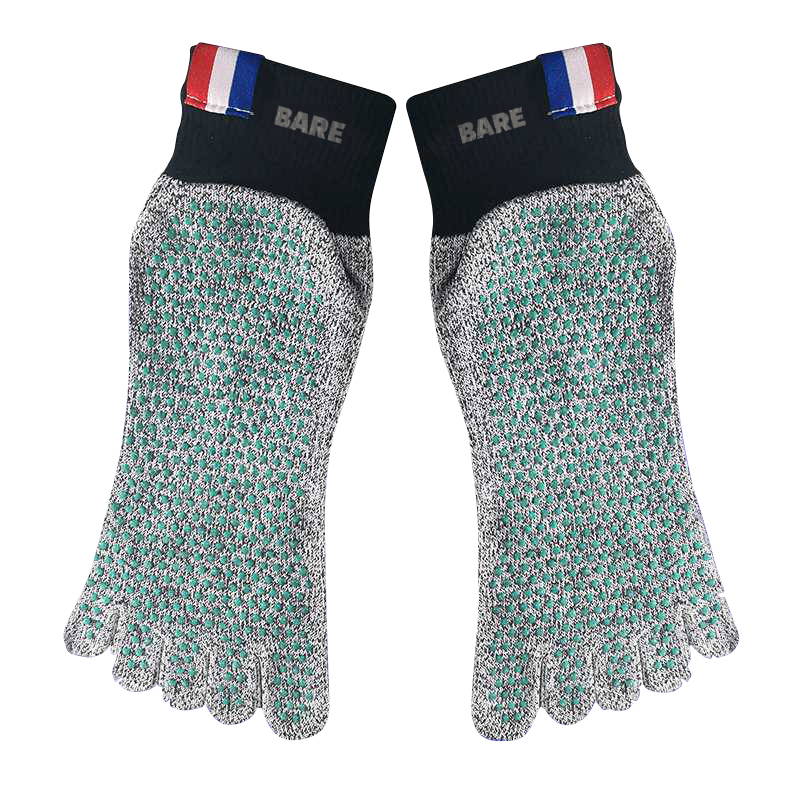 Stijn, Founder of BAREsocks, created these indestructible socks made from HPPE, a super strong synthetic fiber that will keep feet protected.
After big success in Europe, it's time to grow and expand to overseas territory! We are an established brand in Europe and are rapidly growing in the US and other English speaking countries.
Become part of an outdoor-loving family and ''enjoy earth on another level'' by buying indestructible BAREsocks.
Q: What sizes are the socks?
A: HPPE Dyneema is a flexible and elastic material, making it stretchable and suitable for the following foot sizes:
US: 6-12 / UK & Australia: 4-10 / EU: 36-45
Q: How can I pay?
A: We accept safe checkout with PayPal, credit card and Visa card. Please know we handle a strict 30 day no-questions-asked Money Back Guarantee.
Q: How soon can I expect my order?
A: Due to worldwide warehousing, shipments take 7 to arrive (worldwide). If you think something is wrong, don't hesitate to contact us via mail (info@bare-socks.com) or visit our contact page.
Q: What is your refund policy?
A: We are very confident you will love our BAREsocks, but we also strive to make as many customers happy as we can. If the socks don't meet your expectations, simply use our return form and expect a refund within 48 hours after we received your order in the right way.